.
---
Simplifying World Around You…!
---
Young and Dynamic Team with a focus to Simplify World Around You…!

Among 1st Software Companies to deploy UX SAP FIORI in India.
Among 1st Software Development Companies to implement SAP Design Studio in India.
One the Largest Power distribution companies of the world uses BSC Global's analytics Solution.
One the Largest health care companies of the world used SAP UPgrade solution and services.
One the Largest power cable making companies of the world user SAP FIORI Solution.
One
W
---
Solutions Helping You in Your Digital Transformation Journey
---
How BSC Global Can help you with SAP analytics?
---
Simplify
Adoption and Analysis
---
Simplified Adoption for customer with ready to deploy SAP Analytics Solutions in various modules. BSC Global brings business understanding for the relevant KPI's which are monitored to help you with the right mapping of Analytics for business .SAP Analytics Cloud has been delivered in simplified form for integrations of various source systems to get data from universal systems
---
Predict data using various algorithm implementations including Churn Reduction -Customer Acquisition -Lead Scoring -Product Recommendation -Campaign Optimization -Customer Segmentation -Next Best Offer/Action , BSC has delivered SAP Analytics Cloud Planning and prediction for various clients to help them to act for the analysis.
Predict
And Plan the business
---
---
Insight
Many Successful Go Lives
---
Delivering more than 100 Ready to use dashboards and reports in SAP Analytics for operational analytics and strategic analytics. SAP Analytics Cloud helps all major working areas of organisation but especially empowers middle and top management to get the birds eye view of business and help to deep drive in data to find answers for their analytical questions. They can visualize information through simple dashboards and reports generated by SAP Analytics Cloud .This helps to set goals ,organised strategy to reach there .They can even predict the business trend and impact of various factors .
With a proven competence of delivering finest and successful implementations across the globe in SAP Analytics and SAP advance Analytics for traditional SAP Systems and modern SAP HANA system at BSC we try to deliver the best
Empower
Analyzing All Major KPI's for Operational Analytics
---
---
---
Why Choose Global BSC for SAP Fiori Implementation and Development?
---
Happy Clients
BSC has many happy clients across the world in SAP analytics
Thank You All for showing trust in us..!
---
Fastest
BSC Global has been delivering the fastest deployments in SAP Analytics Cloud. Expertise in building SAP analytics Architecture and experience of using all SAP analytics tools has helped BSC to deliver some of the fastest and finest implementations in world.
BSC Global has simplified the SAP FIORI app implementation and configuration and delivered the apps which have got the 5 star ratings in various portals including the Google play store.
500+
Dashboards Delivered
---
Have a strong steam which has delivered more than 100 plus dashboards and reports in Implementations across world in various domains of business. Helping customers to take the real value of SAP HANA systems , BSC has been striving hard to deliver the best in SAP Analytics cloud
---
Award Winning Solutions
---
---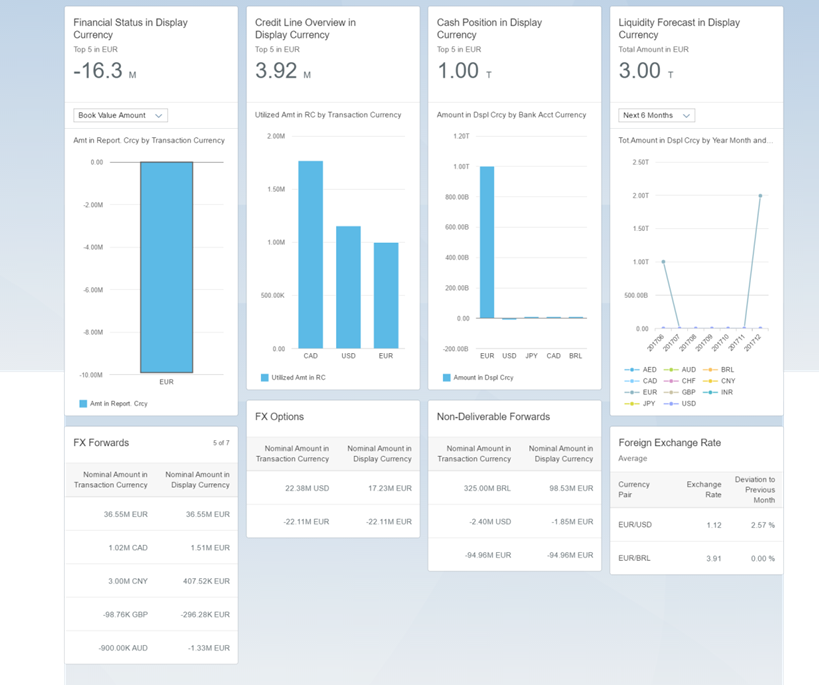 BSC Global's SAP HANA – Embedded Analytics gives real insight in Finance
Get the real out of your SAP HANA implementation with our deployment Solution in SAP Embedded Analytics and get the real time insight of data with responsive dashboards. Fastest deployment with real time value covering all industries and verticals of business.
---
---
---
360 Degree Sales Analysis Made Simple IN SAP Analytics
A robust solution developed with complete set of KPI's for ready to use for analysis by BSC Global." Irrespective of SAP back end system it works seamlessly and helps to cover the all major areas of Sales.
---
---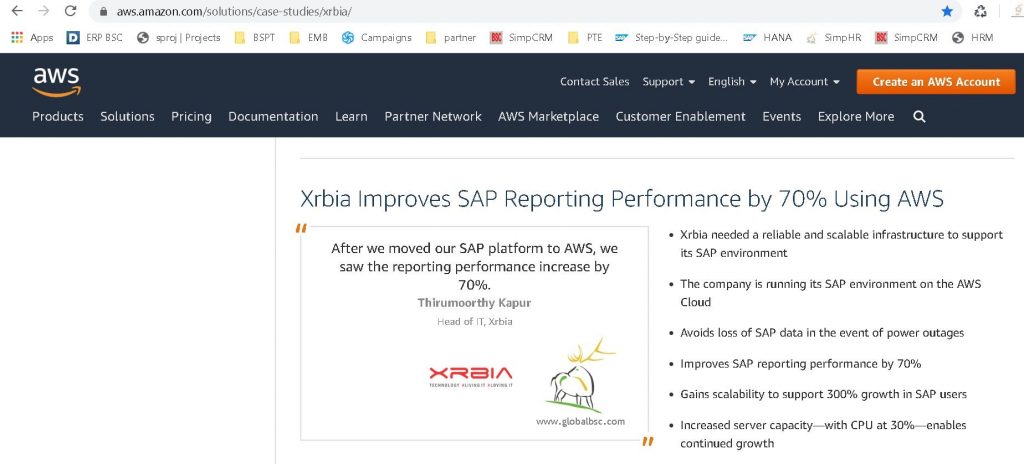 Reporting Performance improved by 70% in SAP HANA on AWS
Improves SAP reporting performance by 70%
Gains scalability to support 300% growth in SAP users
Increased server capacity—with CPU at 30%—enables continued growth
Where you see whole world moving to only Migrations BSC Global helps you to take value of migrations by adding value with ready to use solution on HANA
---
DCore – Find the best path to SAP S/4 HANA migration
Dcore of BSC Global helps you to find the best approach for migrating to HANA which helps to optimise cost and helps you to get the best out of HANA systems .Cloud Migrations on AWS have never been so easy.Published this as one of the successful case Study Read More
---
Advance Analytics
Covering the end to end services from basic standard to premium , BSC Global simplifies standard and modern analytics for its partners through various technologies and solution in Microsoft Power BI, Qlik, SAP Analytics . With Multiple solutions in place BSC Global helps with Advance Analytics in road map designing and adopting the right Analytical Strategy.
---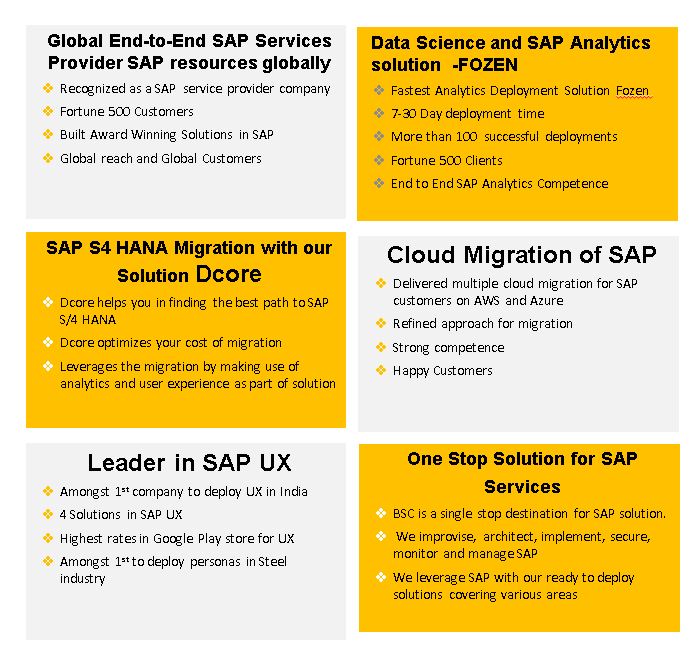 SAP Services Simplified with various Solutions
BSC Global has been Simplifying SAP for its customer in various areas of Core ERP, CRM, SCM , Analytics , Robotics , Cloud and various other areas. Through Implementation, Upgrade , Application Management service and Improvisation BSC Global helps customers to achieve the best out of their Systems providing simplified SAP Services.
---
Automate Procure to Pay with SAP Robotics Process Automation
BSC Global has Automated Procure to Pay cycle by using SAP RPA •Process invoices with computer and connect to multiple backend systems.Read More
---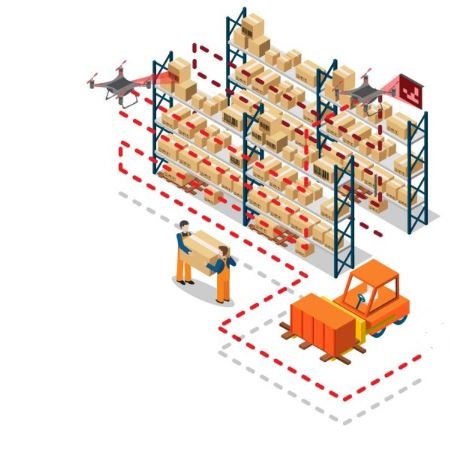 Digital Transformation of Warehouse with BSC Global's Simplified Solution
SimpCore is a BSC Global propriety solution which has been designed to help customers running SAP to digitize and automate there warehouse management to optimize your cost of moving to modernized digital world .It helps you to take the best from your data. Read More
---
Mobility and User Experience
BSC Global offers UX ( SAP FIORI and Personas) and Mobility services in various business process and empower interactions with Customer ,Suppliers and Employees. Reduce turn around time for various approvals and get the best out of Operational analytics. Read More
---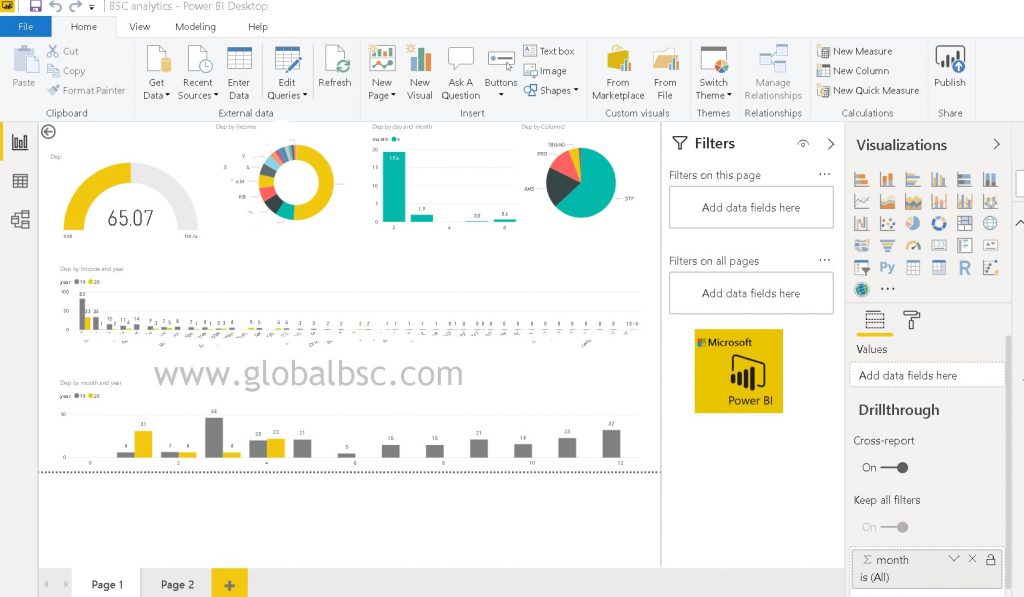 Get the real insight of your data with our Microsoft Power BI Solution
Get the real out of your Power BI implementation with our deployment Solution FOzen which is ready to deploy solution with KPI's and get the real time insight of data with responsive dashboards. Fastest deployment with real time value covering all industries and verticals of business. Read More
---

17% Cost reduction Commitment with BSC Global's AMZen Approach
AMZen is BSC Global's Propriety approach to help customers in achieving the basic goal of not only stablising but improving SAP along with a commitment of 17% cost reduction .BSC Global has already achieved it for various customers . In case you want to know more then do mail us at sales@globalbsc.com
Products to Digitize and Automate your business
---
Let Us Work Together
---
We are looking for Young Brains!
Success of an organization is because of its workforce. We believe that our workforce are real drivers of our organization. In BSC Global every associate gets a wide perspective and an end-to-end view of the reprocesses which enables her to get to a greater level of ownership , competence and understanding. Let a journey to wonderful career begin here with BSC Global.
Just mail us careers@globalbsc.com
We Thanks You All for Having Trust In Us!
---
We thank You All for Choosing us as your Partners in Journey towards Simplification of Software World…!
Contact Us
---

Corp Office Plot 169 Sector 27A,Pradikaran Nigdi Pune India

Reg Add: Nilay Sector 24 Pradikaran Nigdi Pune India

USA Jefersonville, Montgomery ,PA 19403 :sales@globalbsc.com +14-152316675

Netherlands salesnl@globalbsc.com +31627151477

Germany salesag@globlabsc.com

Australia Sales@globalbsc.com +61-406754040
Take Your First Step to Simplification
Whether you have a question about features, trials, pricing, need a demo, invest in BSC , want to join BSC Global or anything else, our team is ready to answer all your questions.