---
Qlik Sense Support for all Analytics Needs.
With a proven track record of delivering the Analytics in various analytics tools, BSC Global as a Qlik Sense Services provider has ensured that clients get the real insight in data using various solutions .BSC Global Delivers Qlik Sense Analytics implementations and support .We help to build New strategy and road-map for adoption of Qlik Sense Analytics Services , We deliver our Solutions for various executive roles , We Connect with back end systems including SAP and other ERP's , We help in building real time analytics for operational systems.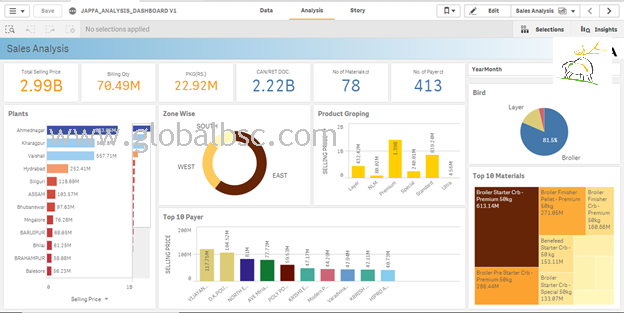 Covering end to end Qlik Sense Services right from Road Map designing to modernization and migrations. We help our partners to adopt, Innovate, Realize and Analyse their data with Qlik Sense with simplified solutions and approaches of Business Intelligence to help in making the right strategy for your business. We deliver all types of solutions
Design and Implementation of QlikView and QlikSense BI
Monitoring and Supporting QlikView and QlikSense
QlikGeoAnalytics, WebConnector, Qlik NPrinting Support and Development
QlikView and QlikSense Modelling Services for SAP
How BSC Global provides Qlik Support and helps You?
Simplify
Adoption and Analytics
Simplified Adoption for customer with ready to deploy Dashboard Templates Solutions in various modules. BSC Global brings business understanding for the relevant KPI's which are monitored to help you with the right mapping of Analytics for business .Qlik Support has been delivered in simplified form for integrations of various source systems to get data from universal systems. We have simplified Qlik Analytics Platform by bringing various ready to deploy Qlik solutions to complement the implementations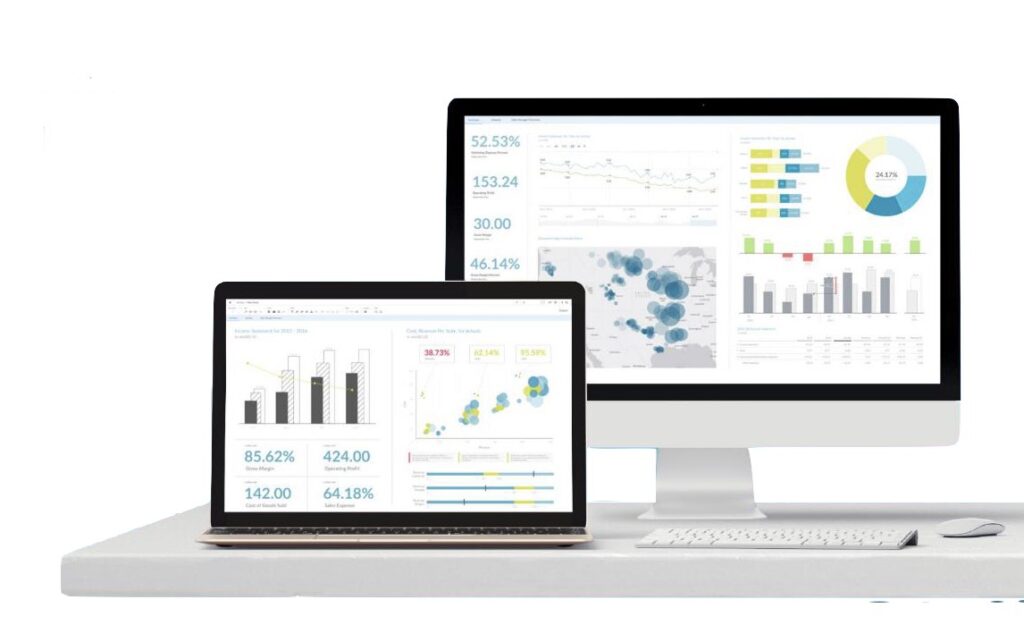 We deliver all types of engagements for project in Qlik BI right from Qlik BI , Qlik Reporting, QlikView Reporting, Qlik cdc, Qlik Analytics Platform, Qlik Architecture, Qlik active intelligence . Right from Support , implementation and migration we help customers to handle by being one stop solution for Qlik Support.
One Stop
For All Qlik BI Solution
Insight
Many Successful Go Live
Having a sound knowledge of Delivering more than 200 Ready to use dashboards and reports in Qlik Business Intelligence for operational analytics and strategic analytics. Empowering middle and top management to get the birds eye view of business and help to deep drive in data to find answers for their analytical questions through our Qlik BI Solutions. We help to plan, analyze, dig deep and predict various areas of business though these solutions.
With a proven competence of delivering finest and successful implementations across the globe in Qlik BI with various ERP 's including Microsoft Navision, traditional SAP and modern SAP HANA system . We have young and innovative team of Qlik BI Consultants who deliver the best .
Empower
Analyzing All Major KPI's for Operational Analytics
---
---
Why Choose Global BSC for Qlik View Support and Development?
---
Happy Clients
BSC has many happy clients across the world in Various Business Intelligent tools
40%-70%
Improved conversion rate for cross-sell
Predictive Analytics Solutions of Qlik for finding the right churn of customers and focusing on the targeted campaigns . Helping Lead Scoring, Product recommendations . Sound experience of using R- Language and integration with SAP Predictive Analytics and Microsoft Power Business Intelligence and Qlik tools, BSC Global has simplified Predictive Analytics . Expertise in building Qlik Architecture and experience of using all analytics tools has helped BSC to deliver some of the fastest and finest implementations in world.
BSC Global has simplified the qlik software implementation and configuration and delivered the apps in mobile platforms
500+
Dashboards Delivered
---
Have a strong steam which has delivered more than 500 plus dashboards and reports in Implementations across world in various domains of business. Helping customers to take the real value of Qlik Solutions , BSC has been striving hard to deliver the best .
---
Award Winning Solutions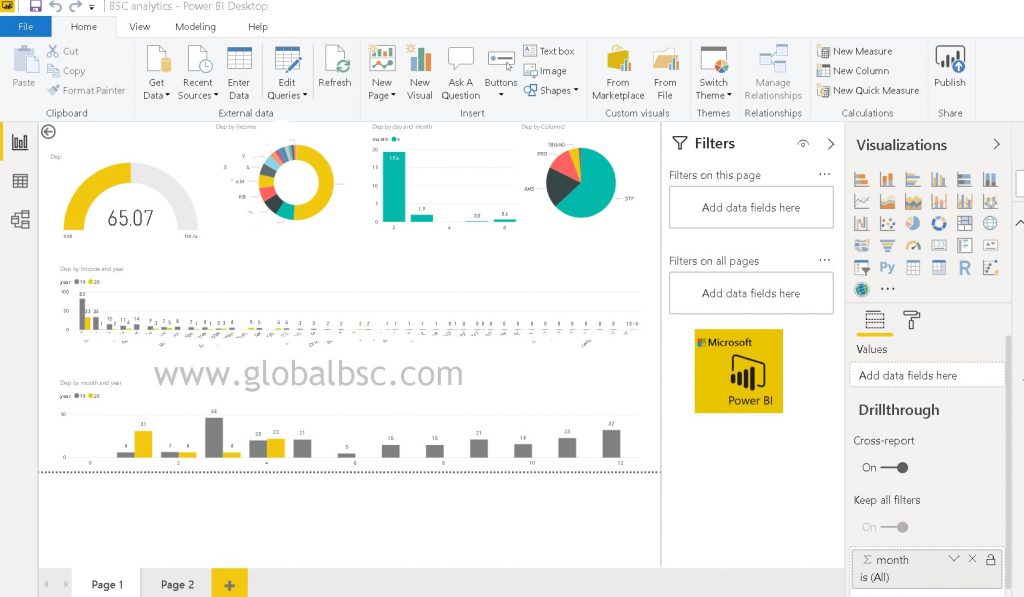 Get the real insight of your data with our Microsoft Power BI Solution
Get the real out of your Power BI implementation with our deployment Solution FOzen which is ready to deploy solution with KPI's and get the real time insight of data with responsive dashboards. Fastest deployment with real time value covering all industries and verticals of business.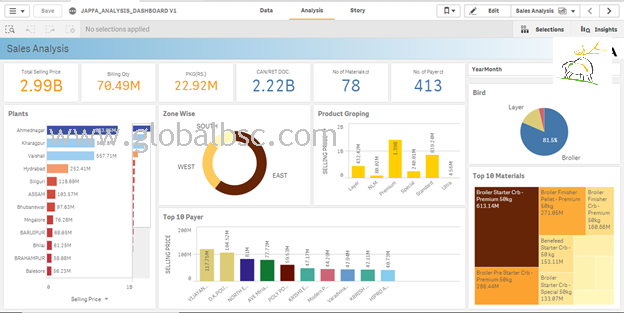 360 Degree Sales Analytics Made Simple in Qlik
BSC Global offers end to end services around Qlik, Qlik and SAP integration ,Qlik and legacy system covering Support , implementation , Migration and Upgrades. Offering one the best solutions for Manufacturing , chemical and Pharma BSC Global holds a very strong competence in this area.
---
Qlik FAQS- FREQUENTLY ASKED QUESTIONS
---
Q1 . What is Qlik Sense ?
It is a Software-as-a-Service ( Saas) which can fetch data from multiple data sources . You can create stories, reports and dashboards without actual data replication as well. You can buy a cloud pay as you go option and connect to your source systems to get visualization and real insight in data.
Q2. How can we get the license of Qlik Software?
You have a option for pay as you use and is a very cost effective way , You can even for the trial run to see the solution or visit Qlik official site
Q3 . How can BSC leverage the Qlik ?
BSC has a proven expertise in both the renowned software and their integration in various tools which includes Qlik Sense , Qlik viewSAP Analysis office, Microsoft Power BI on top of SAP HANA system or SAP Business Warehouses.
Qlik