---
---
SAP Business One for HANA
---
With an focus to simplify SAP business one HANA usage and implementations , BSC Global has built multiple solutions in SAP business one HANA technology to fast track implementation and help customers to get the real value out of the HANA Migrations and Implementations . BSC Global as a SAP Business One Service provider has ensured that clients get real value out of the B1 implementations through our various solutions which are industry specific . Under our SAP Business one for HANA Services portfolio- We implement new SAP Business one for HANA , We enhance SAP Business one for HANA through our Analytical and User experience solutions and various business one addons , We Support all major modules across the globe in 24×7 model , We do real time analysis of your data, We analyze to help youto turn data into meaning full insight, We mobilize Business One system through our various app building for SAP Business One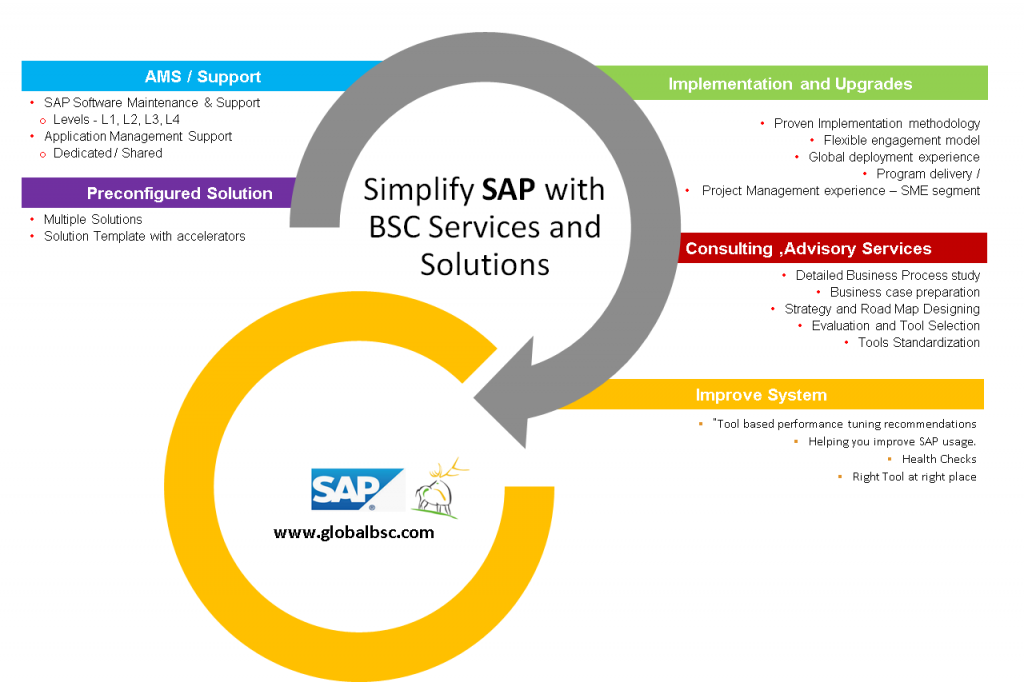 Covering end to end SAP Business One Services for our customers . We help our partners to adopt, Innovate, Realize and Analyse their data with with simplified solutions and approaches to help in making the right strategy for your business.
SAP Business One Implementation
SAP Business One HANA Implementation
SAP Business One HANA Analytics Implementation
SAP Business One HANA FIORI implementation
SAP Business One Application Management Support
SAP Business One HANA enhancement and Addon Developments
SAP Business One Upgrades
---
How BSC Global can help you with SAP Business One on HANA?
---
Simplify
Adoption and Usage
---
Simplified Adoption for customer with ready to deploy Industry specific solutions for SAP Business One on Hana. BSC Global brings business understanding and experience of various business set ups to help you with the right mapping of this ERP for your business . Ready to deploy Solutions in
Automotive ,Consumer Products, Engineering, Food & Beverage, Healthcare
High-tech, Industrial Machinery/Components
Retail, Wholesale Distribution
---
We accelerate your SAP Business One set up by the Internet of Things (IoT), advances in Machine Learning and innovations like Blockchain , cloud , Analytics , mobility and various innnovations to help you really accelerate your business with this ERP.
Accelerate
Your Business with Various Advance Technologies
---
---
Analytics
Get Real Birds Eye View of Business with SAP Business One Hana Analytics
---
BSC has developed various interfaces and addons for SAP Business one to help customers to integrate with various third party application , addons to talk to various government portals like E invoicing Addon, E way bill Addon and so on. Under our SAP Business One Integration Services we help to connect SAP Business One to SAP S4 HANA systems and various non SAP systems.
Delivering more than 100 Ready to use dashboards and reports in SAP Analytics for operational analytics and strategic analytics. BSC Global helps all major working areas of organization especially empowers middle and top management to get the birds eye view of business and help to deep drive in data to find answers for their analytical questions. They can visualize information through simple dashboards and reports generated by SAP Analytics Cloud .This helps to set goals ,organised strategy to reach there .They can even predict the business trend and impact of various factors .
Integrate
SAP Business One Integration Services
---
Migrate
Migrate SAP Business one to SAP Business One on HANA
---
DCore – Helps to Cut up to 60% Cost in SAP S/4 HANA migration
Dcore is BSC's Priority tool which helps you to find the best approach for migrating to HANA which helps to optimize cost and helps you to get the best out of HANA systems .Cloud Migrations on AWS have never been so easy.
---
Why Choose Global BSC for SAP Business One HANA?
---
Happy Clients
---
Fastest
Implementation of Business One with our Solutions
---
BSC Global has been delivering the fastest deployments in SAP Business One with ready to deploy solutions . Expertise in building SAP Architecture and experience of implementing SAP Business One has helped BSC to deliver some of the fastest and finest implementations in world.
32%
Cost Saving in SAP Business One Implementation
---
Sahaj has been designed by BSC Global's team to help you to get a unique combination of Best Practices, methodology, and guided configuration to simplify your consumption of SAP Business one 4 SAP HANA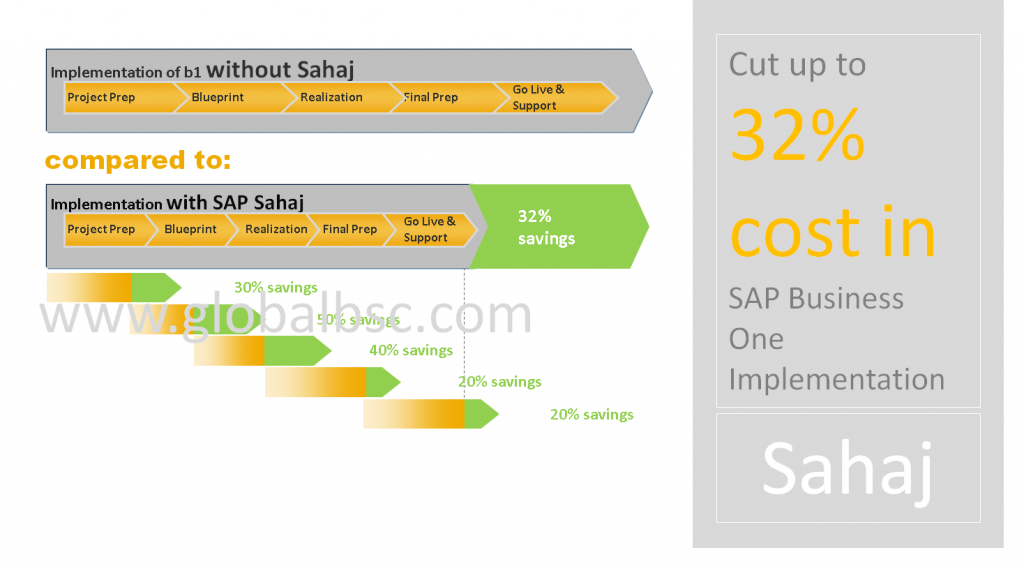 ---
M
Modern Analytics and User experience
---
Have a strong steam which has delivered more than 100 plus dashboards and reports in Implementations across world in various domains of business. Helping customers to take the real value of SAP HANA systems , BSC has been striving hard to deliver the best in SAP Analytics cloud

---
Award Winning Solutions
---
BSC Global's SAP Business One Analytics on HANA gives real insight in Finance
Get the real out of your SAP HANA implementation with our deployment Solution in SAP Embedded Analytics and get the real time insight of data with responsive dashboards. Fastest deployment with real time value covering all industries and verticals of business.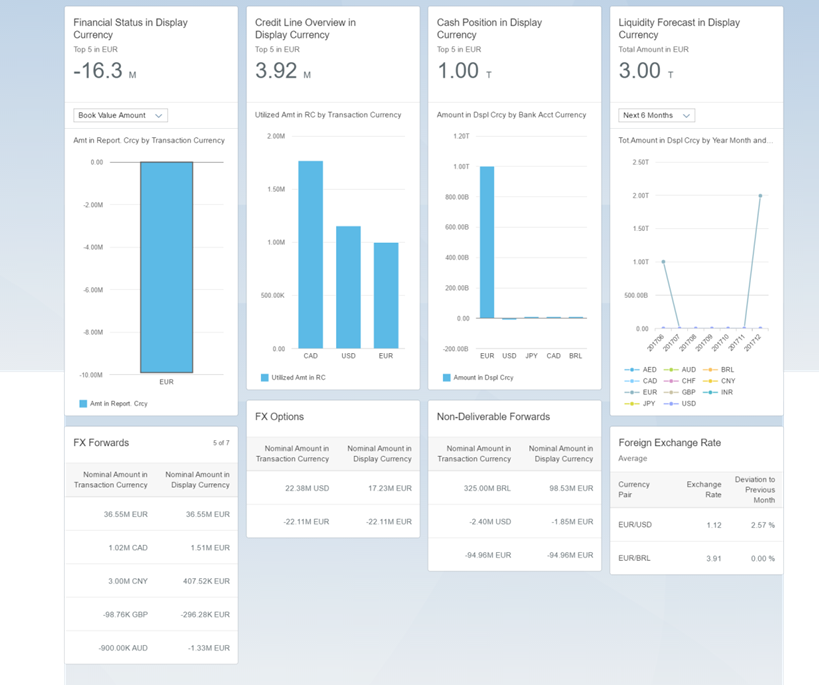 ---
360 Degree Sales Analysis Made Simple
A robust solution developed with complete set of KPI's for ready to use for analysis by BSC Global." Irrespective of SAP back end system it works seamlessly and helps to cover the all major areas of Sales.
---
SAP Business One FAQS- FREQUENTLY ASKED QUESTIONS
---
Q1 . What is the price for Business One ?
Mail us at sales@globalbsc.com and we will revert immediately with the required price for Business One licensing.
Q2. Are You SAP Business One Partner to implement ?
Yes , we do all services for SAP Business One right from implementation , support , migration and addon development.
Q3 . How can BSC leverage the SAP B1 HANA ?
Our Solutions , Analytics , User experience , IOT Solutions and various digital solutions help to digitize for taking the real value of SAP Business One .
---