Products
Robust products to help your business towards digitization journey
With an focus to make world class software products BSC Global has happy customers for ERP products , Service Management software , Store management software, Project Management Software , Recruitment software , AI based sales analysis software and many more….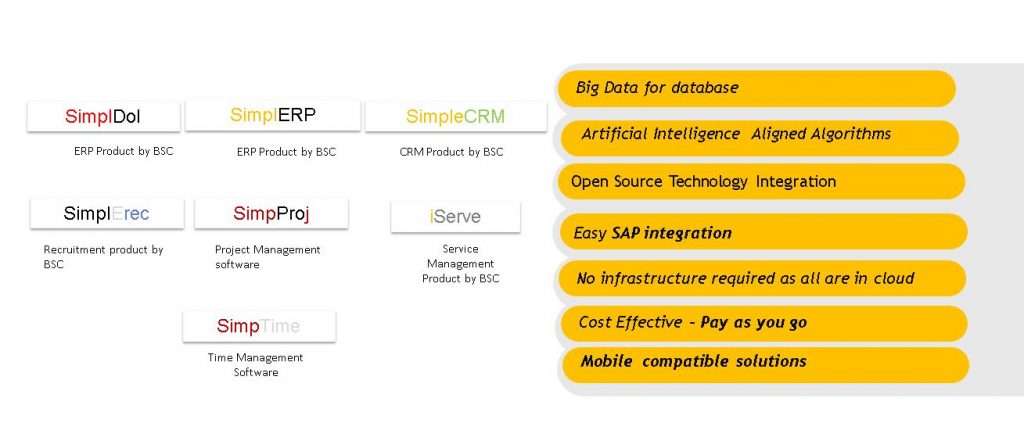 ---
Simple ERP for All your ERP Needs…..!
Take first step to automation and Digitization. Power of BIGDATA, power of analytics , specific requirements of Industries from medium-sized to large scale companies with Design-to-order, make-to-order, make-to-stock, assemble-to-order, or mixed-mode discrete manufacturing operations. Read More
---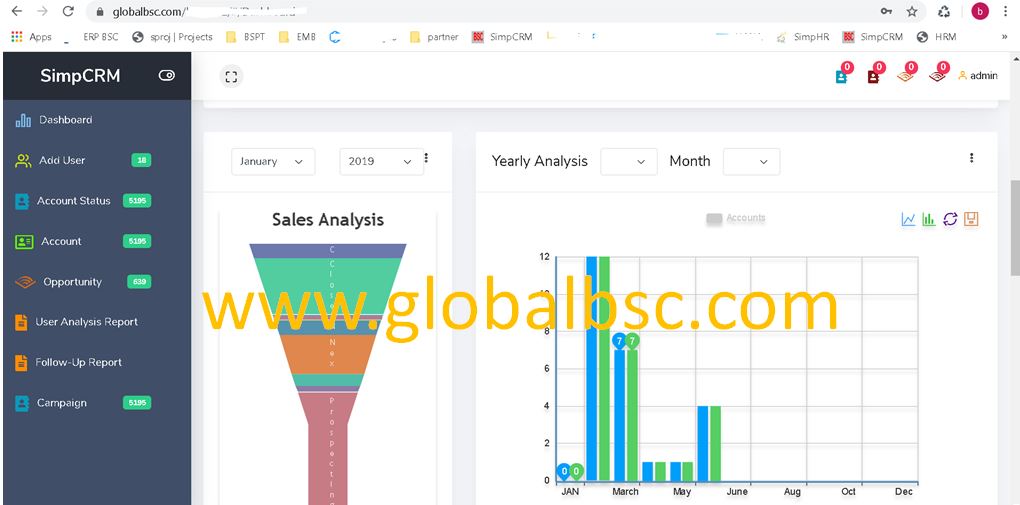 SimpCRM -Robust CRM Solution to help your business to sell in efficient way
Automate the selling by having the Artificial Intelligence (AI)built in system to suggest you based on the logs where you should focus more and where could be more opportunities lying for your business Read More
---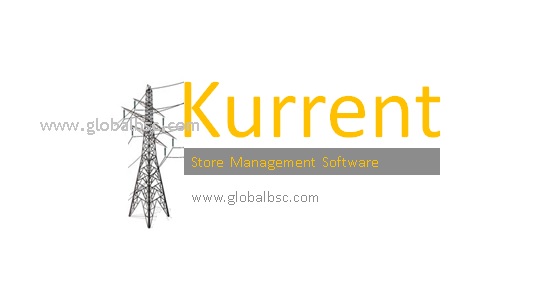 Get the Control of Project Sites in Transmission with BSC's Kurrent
Kurrent is efficient Store Management Software. It can help in managing projects and stock lying at project sites and contractors. With an improved user experience help to drive efficiencies and operational cost reductions and enabling them to meet business, financial, capability, and management drivers. Read More
---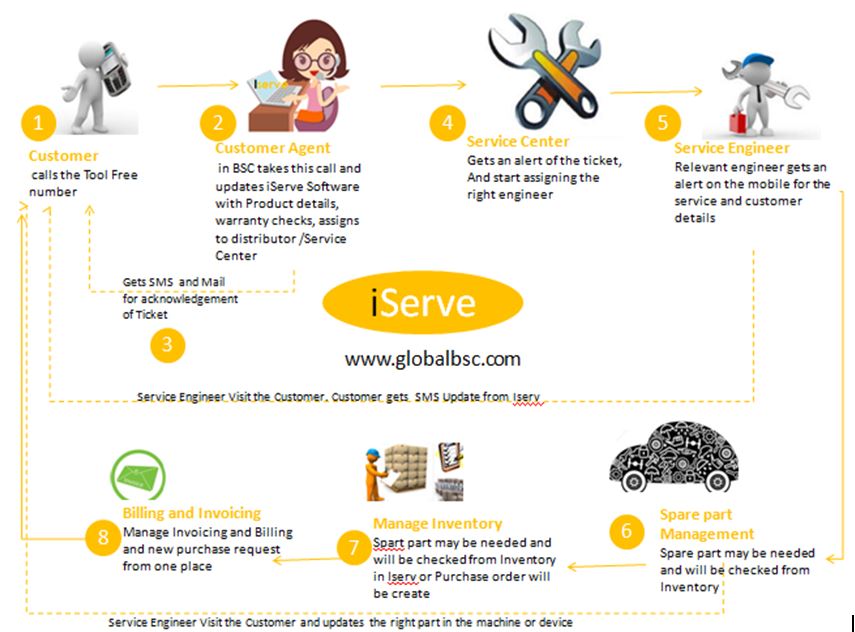 360 Service Managment by iSERVE
iServe is an end-to-end customer service management software which streamlines complete service,warranty,spare part ,dealer , purchase and inventory management of a company.
With a growing need where customer focus and customer satisfaction has a direct link with growth of sales, every industry doesn't only need a good product but also a good customer service which can be a deciding factor while buying a new product. Read More
---
AmmERP – Simplifying ERP Operations for Ammunition Industry
AmmERP is a complete tool which has been designed to help you in tracking inventory, store management, vendor, van tracking, bank payment, RFID integration,SCM allocation and planning. Movement of product and its tracking . Read More
---
Sproj – Get the Resource Aligned to optimist the Project and Production Cost
Sproj has been designed to help you to optimise resource cost for your projects and help you to tract the milestones. Read More
---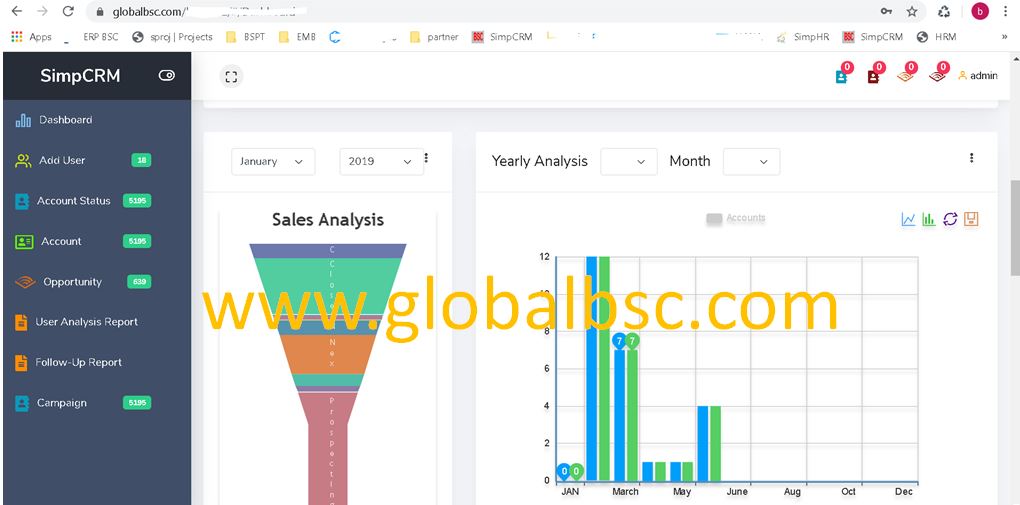 SimpCRM Powerful Small CRM for Business
A robust product based on AI which optimises Your leads and opportunity focus. Focussed compaigns and much more…..Read More
---
SimpHRM Everything you may need to manage your Human Resources
Recruitment ,Time sheet management, Project and Task Allocation, Learning management, Salary Processing , Asset tracking and More….
Mobility and User Experience
Mobility Various business process and empower interactions with Customer ,Suppliers and Employees. Reduce turn around time for various approvals and get the best out of Operational analytics. Read More
---
---
Improved Sales Analysis and Forecasting for one of the Largest Paint maker. Empowered UX
Pharma Company Gets Insight in Patterns by predictive and Machine Learning Algorithms
100 Year Old Engineering Company Find real insight of Data with Embedded Analytics.
---

Corp Office Plot 169 Sector 27A,Pradikaran Nigdi Pune India

Reg Add: Nilay Sector 24 Pradikaran Nigdi Pune India

USA Jefersonville, Montgomery ,PA 19403 :sales@globalbsc.com +14-152316675

Netherlands salesnl@globalbsc.com +31627151477

Germany salesag@globlabsc.com

Australia Sales@globalbsc.com