---
Digital Transformation
Automate Modernise and Simplify
BSC Global has understanding of various business needs and processes which should be modernized and digitally transformed. Aiming to simplify Digital Transformation BSC Global has been focused in delivering optimized solutions in various technologies including AI, Cloud ,User Experience Mobility , advance Analytics , Robotics and IOT to help customer in their journey towards digital transformation.
SimpCore is a propriety solution which has been designed to help customers running on SAP to digitize and automate there warehouse management .Optimize the movement of Products and materials efficiently and quickly using Digital Supply Chain ranging from inbound , storage and outward process .
Fozen–Machine Learning and Insight of Data
---
BSC Embedded robust solution developed with complete set of KPI's for ready to use for analysis helps you to analyze business in a better way.
70%
Improved Reporting Performance
We have helped companies to improve reporting performance upto 70% using our Embedded Analytics solution. When we help you with we ensure that you get the best out those HANA migrations with real time analytics powered by various tools.
Read More
---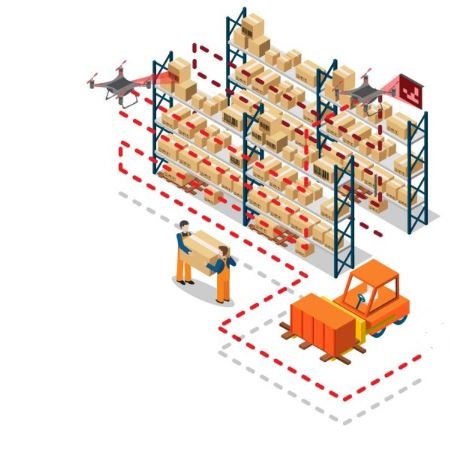 Digital Transformation of Warehouse with BSC Global's Simplified Solution
SimpCore is a BSC Global propriety solution which has been designed to help customers running SAP to digitize and automate there warehouse management to optimize your cost of moving to modernized digital world .It helps you to take the best from your data. Read More
---
100%
Uptime -All your GST needs filled at one place for automation and digitalisation
BGST is a one integrated solution which comprises of GST E invoicing and E way billing compliance approach for GST Returns, validation and data checks.With a proven track record of handling multiple customers across India, BSC has worked efficiently with 100 percent up time for customer in terms of their GST ASP Needs. BGST has enables users to meet GST compliance of all category of business like regular dealer, ISD, tax deductor, E-commerce operator, Non-residents. Read More
---
Automate Procure to Pay with SAP Robotics Process Automation
Covering end to end Road Map designing to modernization digitalization for automation . We help our partners to adopt, Innovate, Realize and Analyse their Artificial Intelligence journey with simplified solutions and approaches to help in modernizing the ERP support and Analytics of data.Read More
---
Mobility and User Experience
Mobility Various business process and empower interactions with Customer ,Suppliers and Employees. Reduce turn around time for various approvals and get the best out of Operational analytics. Read More
---
SAP HANA AWS- GO DIGITAL WITH OUR HANA AWS SERVICES
SAP HANA is intelligent in-memory computing engine which can leverage the ERP operational efficiency for SAP Customer. BSC Global helps customer in their Digital Transformation Journey towards Cloud Computing. Technically Strong ,young and dynamic team which has delivered successful SAP HANA AWS migrations. As a SAP HANA AWS Service Provider we have achived 100 percent success rate in all AWS Migrations.
Migrations from On premise to Cloud, Implementation on or migrate to SAP HANA AWS, SAP DevOps Enablement, SAP Archiving on AWS, SAP Disaster Recovery on AWS and SAP AWS Management Services
Our SAP HANA AWS services include all major SAP applications including Native HANA application, Analytics, S/4 HANA, BW /4 HANA, SOH, BW on HANA , BPC On HANA and B1 on HANA.
---
Zero
Paper in plants .Get the Digital Signature of SAP Documents done in a simplified way with an easy to deploy solution. We can sign and validate business critical documents in a phase when we are already going more and more digital. Go PAPERLESS and GO DIGITAL with this simplify solution
Get the Digital Signature of SAP Documents done in a simplified way with an easy to deploy solution. We can sign and validate business critical documents in a phase when we are already going more and more digital. Go PAPERLESS and GO DIGITAL with this simplify solution
---

B GST Simplified for E invoicing and GST returns
BGST is a one integrated solution which comprises of GST compliance approach for GST Returns, validation and data checks. It enables users to meet GST compliance of all category of business like regular dealer, ISD, tax deductor, E-commerce operator, Non-residents
Success Stories
---