.
---
Simplifying World Around You
---
Young and Dynamic Team
More than four 100 year old companies have partnered with BSC for Digital Transformation
AWS recognised partner for migration and fastest upgrades and Analytics
Fortune 500 brands as partners
One of the Largest Engineering Company relies on BSC for managing SAP ,
Largest health care company has taken advantage of BSC HANA migration solutions
Largest ice-cream making company has implemented modern Warehouse management solutions of BSC
One of the largest Pharma company has modernised supplier management with our Vendor management software iserve
AWS recognised for bringing 70% improvement for reporting performance.
Many Awards including top 10 Supplier Management software, Fastest Analytics implementation, and ICMG Awards for customers
---
---
Solutions Helping You in Your Digital Transformation Journey
---
DCore – Find the best path to SAP S/4 HANA migration
Dcore of BSC Global helps you to find the best approach for migrating to HANA which helps to optimise cost and helps you to get the best out of HANA systems .Our SAP HANA Migrations Services include – Assessment Services, Pre Migration Project Services for cleaning and process optimization, Sizing Services , Dcore Solution Usuage as Service , Actual Migration Services, improvisation service which includes optimization and adoption of new areas of HANA.Cloud Migrations on AWS have never been so easy.Published this as one of the successful case Study Read More
---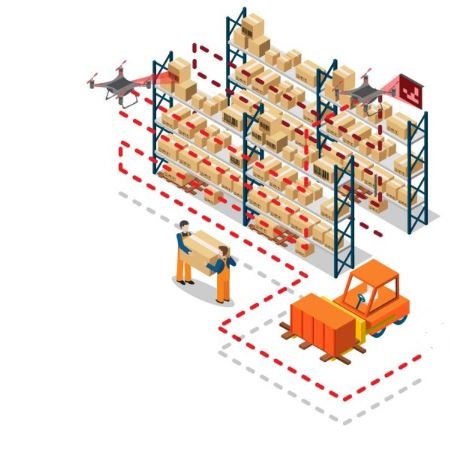 Digital Transformation of Warehouses
SimpCore is a BSC Global propriety solution which has been designed to help customers running on SAP to digitize and automate there warehouse management to optimize your cost of moving to modernized digital world .Optimize the movement of Products and materials efficiently and quickly using Digital Supply Chain with proper control of supply chain ranging from inbound , storage and outward process using our ready to deploy SAP Warehouse Management solution. It helps you to take the best from your data. Read More
---
Advance Analytics Solutions to Help you with predictions and planning
Covering the end to end services from basic standard to premium , BSC Global simplifies standard and modern analytics for its partners through various technologies and solution in Microsoft Power BI, Qlik, SAP Analytics .With a proven track record of delivering the Fastest deploy in SAP Analytics, BSC Global as a SAP Analytics Service provider has ensured that clients get the real insight in data using their solutions in SAP Analytics cloud . Under our SAP Analytics Services portfolio- We build New SAP strategy and road-map for adoption of SAP Analytics Cloud , We deliver our Solutions for various executive roles in company including CFO Analytics, CEO Analytics and CTO Analytics With Multiple solutions in place BSC Global helps with Advance Analytics in road map designing and adopting the right Analytical Strategy.
---
Automate Procure to Pay with SAP Robotics Process Automation
BSC Global has Automated Procure to Pay cycle by using SAP RPA •Process invoices with computer and connect to multiple backend systems.Our Robotics Process Automation Services accelerates digital Transformation of business processes which are not adding any value by automating them through various solutions and Services in SAP RPA, Ui Path, Automation Anywhere. Our services and solutions are categorized in three areas namely INTERACT where we build CAI , EXECUTE where we build bot worflows and OPTIMISE where we make use of ML for building self learning bots. Read More
---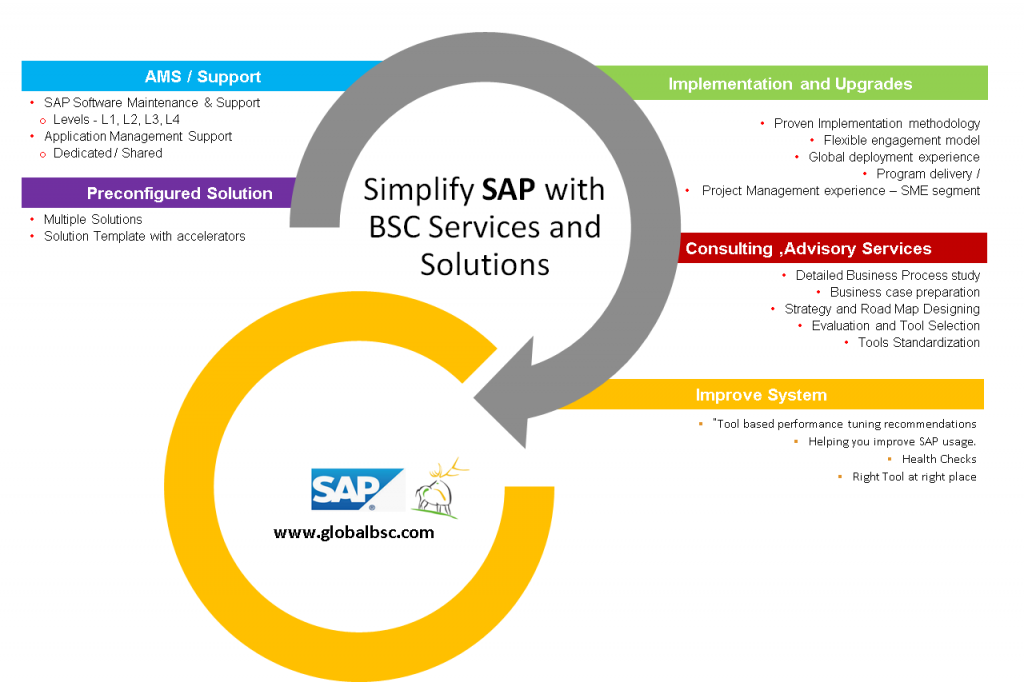 SAP Services Simplified with various Solutions
BSC Global has been Simplifying SAP for its customer in various areas of Core ERP, CRM, SCM , Analytics , Robotics , Cloud, GST E Invoicing System and various other areas. Through Implementation, Upgrade , Application Management service and Improvisation BSC Global helps customers to achieve the best out of their Systems providing simplified SAP Services.
---
Mobility and User Experience to simplify approvals and analytics
BSC Global offers UX ( SAP FIORI and Personas) and Mobility services in various business process and empower interactions with Customer ,Suppliers and Employees. Reduce turn around time for various approvals and get the best out of Operational analytics. Read More
---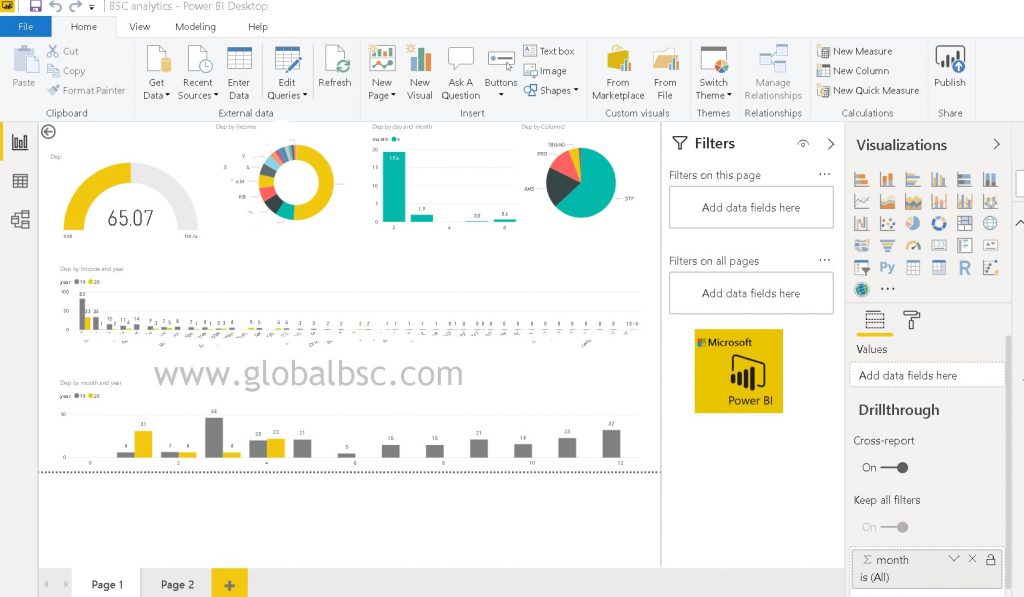 Get the real insight of your data with our Microsoft Power BI Solution
Get the real out of your Power BI implementation with our deployment Solution FOzen which is ready to deploy solution with KPI's and get the real time insight of data with responsive dashboards. Fastest deployment with real time value covering all industries and verticals of business. Read More
---

17% Cost reduction Commitment with BSC Global's AMZen Approach
AMZen is BSC Global's Propriety approach to help customers in achieving the basic goal of not only stablising but improving SAP along with a commitment of 17% cost reduction .BSC Global has already achieved it for various customers . In case you want to know more then do mail us at sales@globalbsc.com
Products to Digitize and Automate your business
---
Let Us Work Together
---
We are looking for Young Brains!
Success of an organization is because of its workforce. We believe that our workforce are real drivers of our organization. In BSC Global every associate gets a wide perspective and an end-to-end view of the reprocesses which enables her to get to a greater level of ownership , competence and understanding. Let a journey to wonderful career begin here with BSC Global.
Click here to Join Us…..
We Thanks You All for Having Trust In Us!
---
We thank You All for Choosing us as your Partners in Journey towards Simplification of Software World…!
Contact Us
---

Corp Office Plot 169 Sector 27A,Pradikaran Nigdi Pune India
Aida Info Tech Al Zarouni Business Center 505
Dubai, UAE -+971551570079

USA Jefersonville, Montgomery ,PA 19403 :sales@globalbsc.com +1-5512732065

Netherlands salesnl@globalbsc.com +31627151477

Germany salesag@globlabsc.com

Australia Sales@globalbsc.com +61-406754040
BSC Global would love to hear from you
Whether you have a question about features, trials, pricing, need a demo, invest in BSC , want to join BSC Global or anything else, our team is ready to answer all your questions.