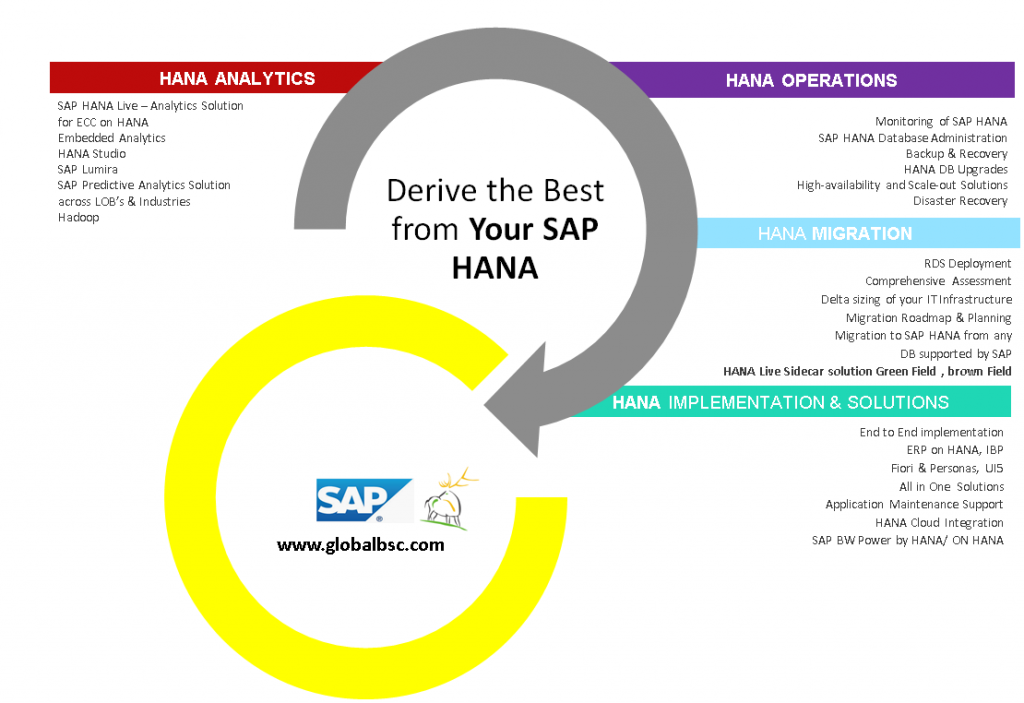 With an focus to simplify SAP HANA usage and implementations , GlobalBSC has built multiple solutions in SAP HANA technology to fast track implementation and help customers to get the real value out of the HANA Migrations and Implementations . Covering all major areas of HANA GlobalBSC has delivered award winning solutions for HANA migrations thus making it one stop for simplified improvising and running of SAP HANA.
---
DCore – Helps to Take the best Out of SAP S/4 HANA migration
Dcore as solution can help you in your efforts to achieve your "easy user experience" ,your " Advance Analytics ", your Optimised operations , your "fast data entry " , Your predictions on HANA objective with ease.
Where you see whole world moving to only Migrations GlobalBSC helps you to take value of migrations by adding value with ready to use solution on HANA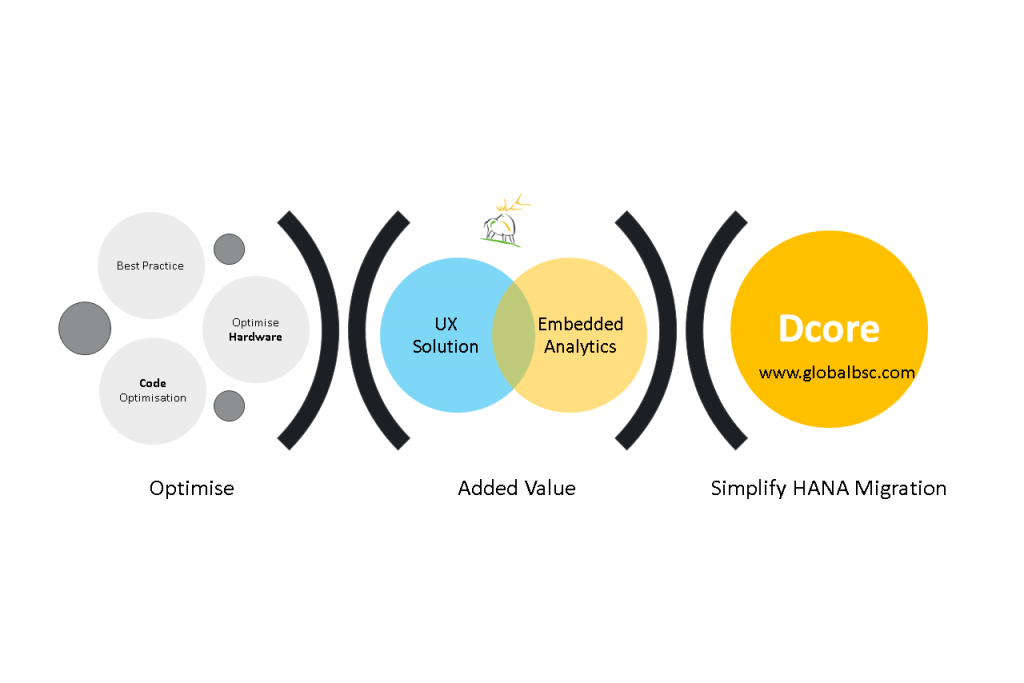 DCore – Helps to Cut up to 60% Cost in SAP S/4 HANA migration
Dcore helps you to find the best approach for migrating to HANA which helps to optimise cost and helps you to get the best out of HANA systems .Cloud Migrations on AWS have never been so easy.
---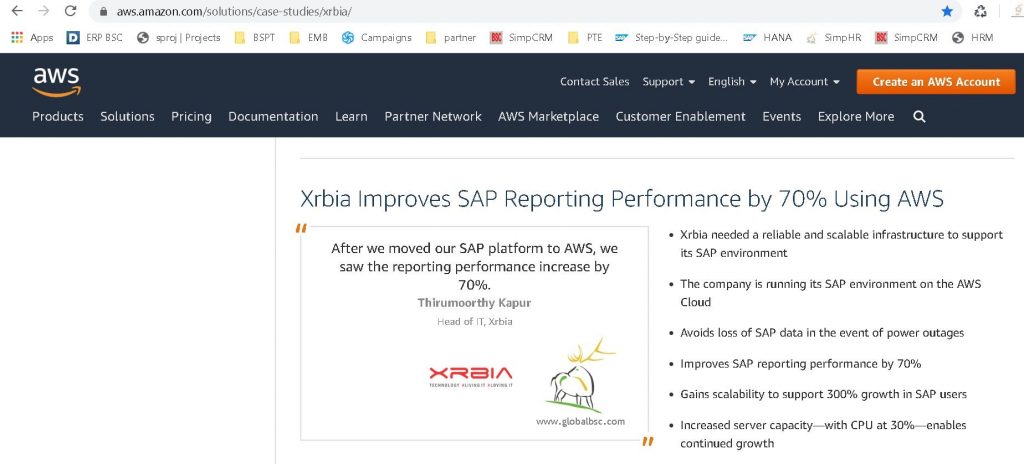 Reporting Performance improved by 70% in SAP HANA
Improves SAP reporting performance by 70%
Gains scalability to support 300% growth in SAP users
Increased server capacity—with CPU at 30%—enables continued growth
Where you see whole world moving to only Migrations GlobalBSC helps you to take value of migrations by adding value with ready to use solution on HANA
Success Stories